Testimonial – Ladegourdie Vinimport – Covid 19
Le 02/04/2020 * Chambre de Commerce Franco-Danoise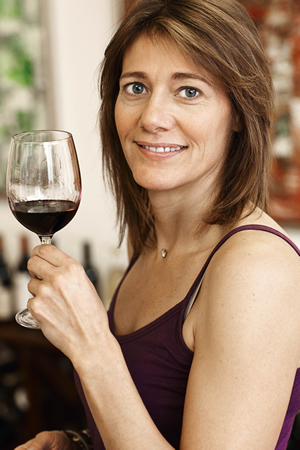 The corona crisis is not only a health crisis but also an economic crisis that is going to impact a lot of our members.
This is why we have decided to interview some of our members about the impact of the crisis on their activity but also, most importantly, their answer on how to face the crisis.
Please find below an interview with Annelise Ladegourdie (the company Ladegourdie Vinimport), a Danish local company that imports principally French wines to Denmark.
– For our members who don't know you, could you please present your company in a few words?
Ladegourdie Vinimport is a family-owned enterprise, specialized in the import of wines. Wines that are exclusively sold to companies. We arrange wine tours for selected groups and laboratory wine-tastings. I am the founder of Denmarks first wineschool for women (qkv.dk).

– What were the consequences of this crisis on your activity and your organization?
A direct consequence of this crisis was that orders were largely reduced, all scheduled events were canceled as all company activities came to a stop.

– Will you benefit from the measures introduced by the Danish government?
Our company fulfills the measures to apply the small package stipulated by the Danish government. And we wil apply for help in regard to staff salaries compensation as soon as the application access is open.

– Have you already taken measures to end the crisis?
I have definitely taken measures as to how we can survive the crises. Firstly, I took new commercial measures to keep sales during the crisis. So I invited my suppliers and partners to follow our new actions on fb + LinkedIn + Instagram (Annelise Ladegourdie).
And I welcomed everyone to share good ideas and suggestions that could help us through the crisis together in partnership.
We decided from day 1 to give positive signs to our customers and cheer them up. And we have a new motto: "Le bon vin est un remède contre la morosité!" – "God vin er et lyspunkt i den mørke tid!" ????☺

– Did you draw any positive points from this period?
Yes we have learnt to "be together – apart". Business relationships have become more present on a personal note. Soft values ​​such as sharing and caring are prominent.

– How do you see the next few months?
We anticipate that this crisis will change the future business process on a general level. The advantage of being of a smaller business is that the decision-making process from idea to action is short.
It is therefore crucial that we follow the flow to the best of our ability – and we thereby gain experience for the future.

If you want to connect and exchange with Annelise directly, you are welcome to get in touch with her via Linkedin. Please click here.